Login
Log in if you have an account
Dont have an account? Register
How to Take an Herbal Tincture
12 May 2021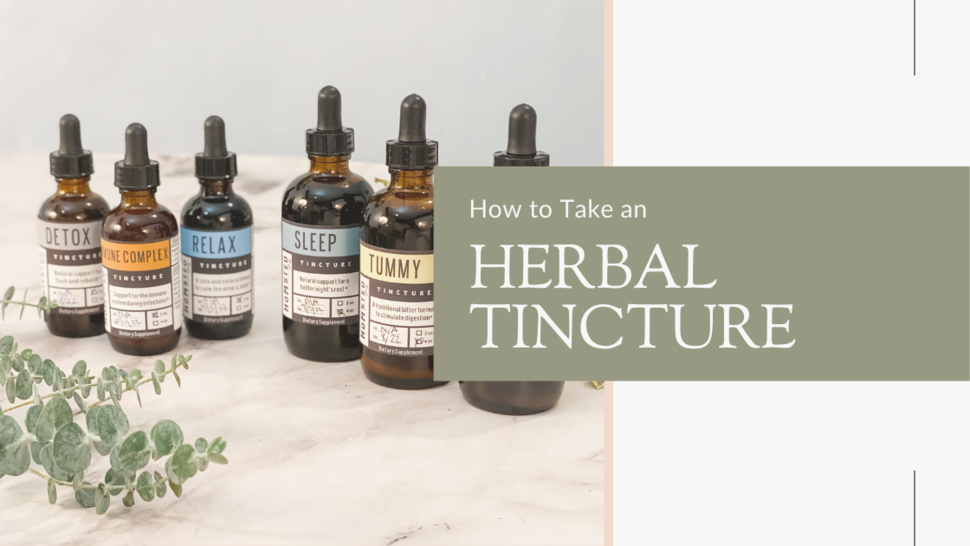 WHAT ARE TINCTURES?
A tincture is a rather concentrated water/alcohol extraction of an herb. When in liquid form, the phytochemicals (plant chemicals) are immediately absorbed into the blood stream and assimilated by the body.
Herbalist Tip: Capsules do not have this advantage as they must be broken down and assimilated.
HOW TO STORE A TINCTURE
If stored in a cool dry place (do not refrigerate) a tincture can retain it's potency for up to 6-7 years.
HOW TO TAKE A TINCTURE
Tinctures can be taken anytime of day, with or without food. Add prescribed amount to a little bit of water or juice or some can be directly taken in the mouth. Bitter herbs for digestion should be taken by itself before a meal.
30 drops = 1 dropperful. Tinctures are usually taken by the dropperful. Dropper tops are calibrated to hold 30 drops every time it is squeezed.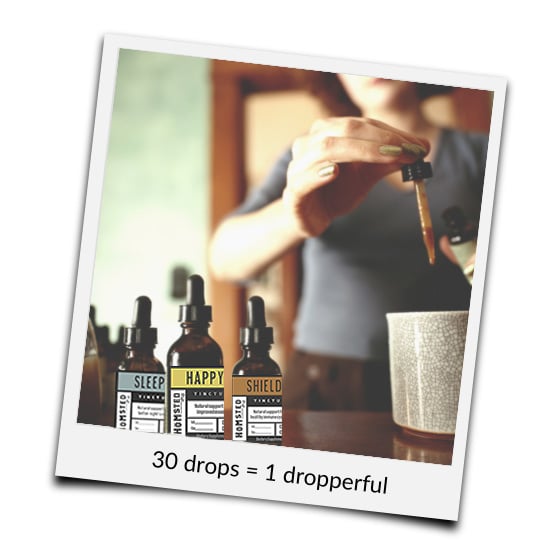 HOW TO REMOVE ALCOHOL FROM A TINCTURE
One dropperful is equivalent to consuming 1/60th of an oz of alcohol or the amount of alcohol that is in a ripe banana. A very small amount.
If you want to remove the alcohol, add it to boiling water or herbal tea and let it sit a few minutes to remove about 60 % of the alcohol.