Login
Log in if you have an account
Dont have an account? Register
Welcome to HoMSTED!
01 Feb 2020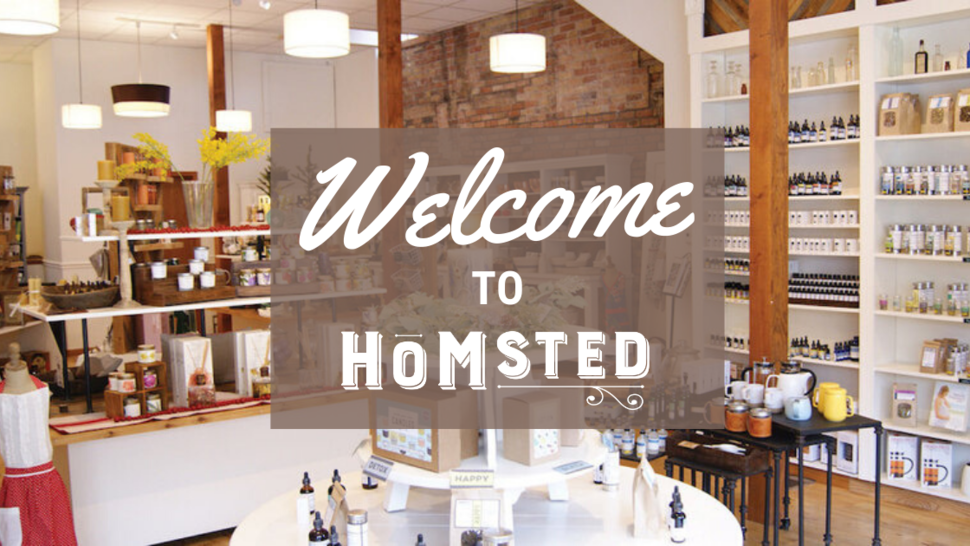 After six amazing years, Providence Apothecary has undergone an incredible and gratifying metamorphosis into HōMSTED. With this transition, comes a huge expansion of product offerings. These products don't just cover your natural health needs; they now cover your natural lifestyle needs in the kitchen, home and garden.
Our philosophy is simple and guided by the words of Ghandi: "Be the change that you wish to see in the world". What these words have guided us to do is live a life where quality is more important than quantity, where simple often beats complex, where things built with your own two hands have higher inherent value, and the sustainable path is always worth the sacrifice of convenience. HōMSTED is a business where these goals are manifested for us, and hopefully, for you too.
An expanded product offering
At HōMSTED, our goal is to provide you with the knowledge and supplies to live a better life… a life made better through higher quality, simpler, locally sourced and hand crafted goods. To that end, we offer a comprehensive selection of thoughtfully curated goods for your health, home, kitchen, and garden. Our apothecary selection includes tinctures, essential oils, bulk herbs, body care products, and ingredients for making your own products. We will carry a wonderful selection of natural and safe cleaning and body care products. Our home goods selection includes hand crafted pottery and ceramic goods, canning supplies, quality linens, decorations, cooking tools, fermentation supplies and so much more. Our pantry carries locally sourced honeys, spices and canned goods. Our garden selection will carry growing kits, organic seeds, starter plants and hand-crafted tools.
Empowerment through knowledge
Education is our favorite part of HōMSTED. We are excited to soon offer numerous workshops and classes on a variety of subjects including foraging, distilling, gardening practices, DIY medicine making, skin care making, canning and preserving foods, beekeeping and so much more. You can't appreciate quality in a product if you don't understand the product and there is no better way to understand a product than at least trying to create it yourself.
Sustainable business practices
Finally, we are renewing our efforts at sustainable business practices. We believe that you value sustainable practices, not only for yourself, but for everyone else. We reduce waste and avoid disposable goods to protect our environment, economy and community for those around us and those to come. As a result, you'll see a drastic decrease in non-compostable, non-reusable, and non-recyclable packaging. You find responsible waste management practices employed and you'll see an emphasis on products and artisans that favor such practices. We don't do this because it is easy, or profitable, but because it is right.