Login
Log in if you have an account
Dont have an account? Register
Tips for Your Best Summer Skin
24 Jul 2020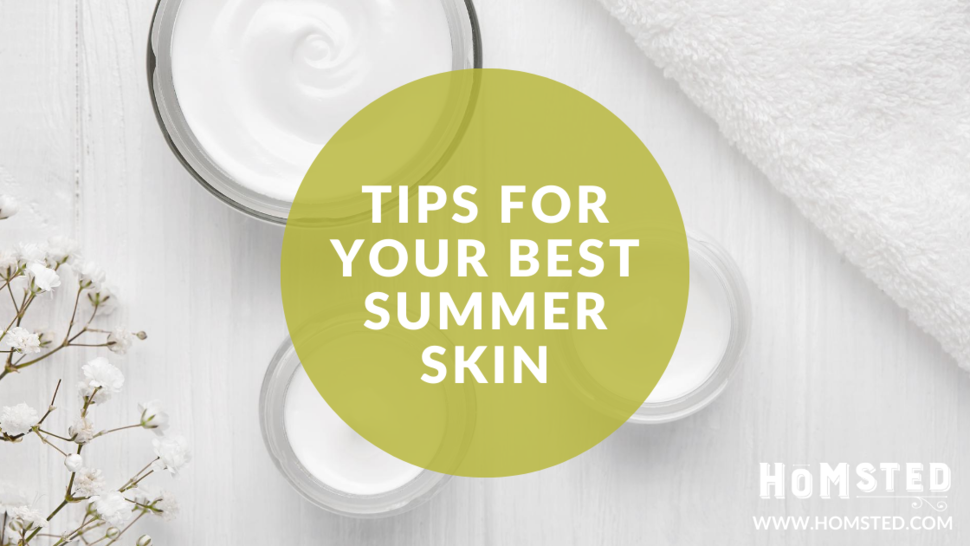 This post is especially for you if your skin has had any issues this summer. Sunburn? Extra dry skin from the heat? Can't stay hydrated? And don't forget, even if you are staying indoors in the air conditioning, the air conditioner can often dry out the air and cause drier skin than normal. 
We've made a list of ways that you can use to help keep you and your body in top shape this summer. These are items that we have used and created ourselves to combat these very issues. They are made with high-quality, and whenever possible, organic ingredients – so you can rest assured that your skin is being pampered. 
Staying Hydrated
As you probably already know, keeping yourself hydrated is one of the best ways to take care of yourself and your skin during those hot summer months. You also most likely already know that if you aren't hydrated, then your skin certainly won't be either. So, it is a crucial first step to drink the proper amount of liquid for your body each day.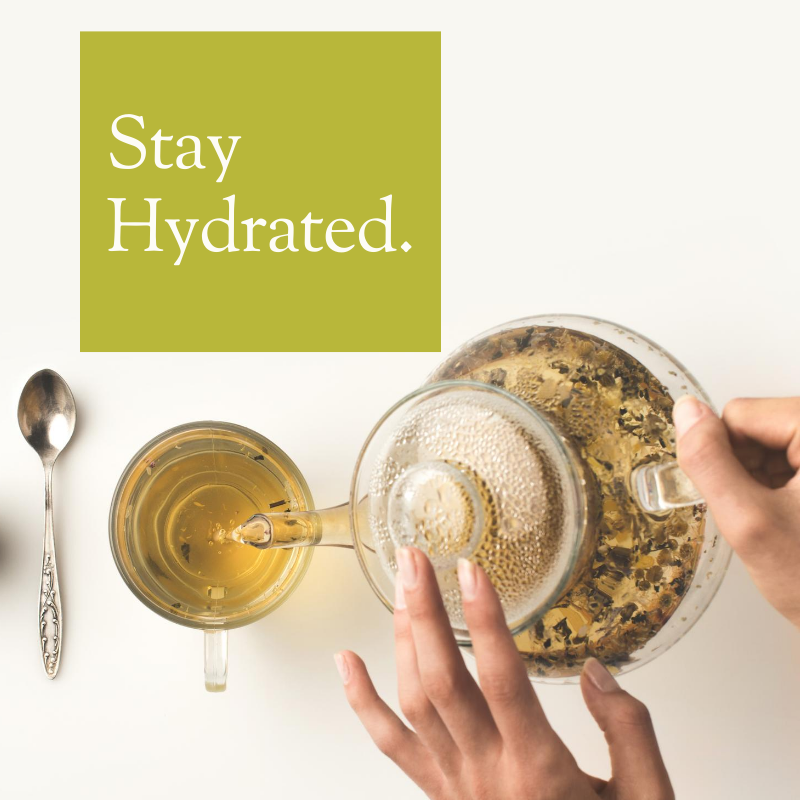 Water is your best source of hydration, but why not try changing up this routine by adding an herbal tea, like this one. This particular tea blend is made of marshmallow, calendula, oat straw and licorice – all ingredients that helps your body retain moisture. And it's caffeine free, which is better than any caffeinated tea when it comes to hydration. 
Just remember that caffeine can have dehydrating effects so if you really need that caffeine kick during these hotter months, look for teas that contain a small amount of the energy booster. 
Tea is also great because it can be enjoyed warm or cold. Just brew the tea as directed (each of our curated teas have specific directions for the best brewing method on the label) and then enjoy your beverage once it comes to room temperature. Or add a few ice cubes to cool it down for a refreshing summer drink. 
Sunscreen- Can you make your own?
The sun is shining brighter and longer these days and because we wear shorts, dresses, and t-shirts, our skin is simultaneously exposed to more sunlight. That means, the first step in your summer skin care routine is good sunscreen. 
We are always asked: can carrier oils or essential oils be used as sunscreen?  According to this study, some carrier oils such as olive oil (7.5 SPF) and coconut oil (7.11 SPF) have the highest UV barrier. However, the American Academy of Dermatology recommends wearing an SPF of 30 or higher.  Please note that the amount of essential oil needed to reach the SPF in this study would be above the average recommended dilution rate to apply to skin.
Can you make your own sunscreen or sunblock? The ingredients that are the UV blockers, zinc oxide for example, don't like to mix well with other ingredients (they act like oil and water). Rather than staying emulsified, it tends to clump and leave gaps in the sunscreen.  It usually takes large lab equipment to properly mix.  That is why we sell formulations that have gone through extensive testing to measure its efficacy so risk of sunburn and skin cancer are low.
We recommend a top-quality sun screen, like this one from Super Salve Co. Not only you can feel relaxed knowing it has gone through proper testing, this particular sun screen also moisturizes and nourishes your skin as it protects, so you won't be left with that sticky, sun screen-y feeling once you've applied it. 
We like supporting this company because they pride themselves on making their items with 100% natural ingredients by hand. Even better, their products are made without a lot of no-go ingredients and methods for us, like phthalates, parabens, sulfites, animal testing, animal products, and GMOs. 
Rehydrate Your Skin
After being in the sun all day, you'll want to make sure that you take care of your skin. Once you've washed the sun screen away, you'll want to replenish and rehydrate your skin by paying close attention to those areas that dry out the quickest, like your hands and feet.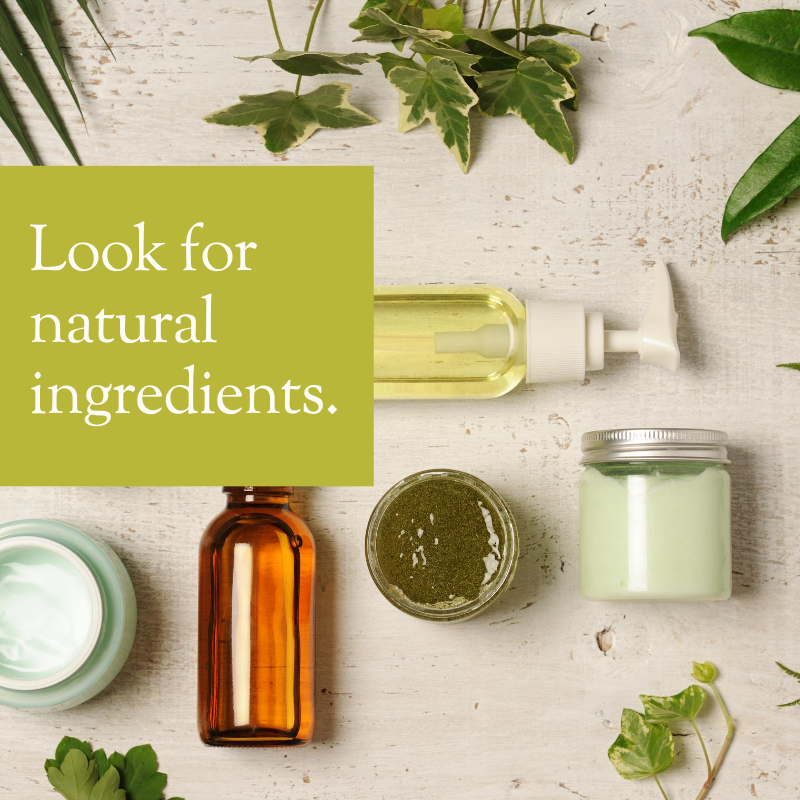 Look for body butters and lotions that contain ingredients you can pronounce. This all-over body butter, for example, contains both sunflower and coconut oils, which help to eliminate dry skin, wrinkles, rough patches, sun damage, and premature aging. It only uses organic and all-natural ingredients so that you can feel comfortable using this daily. 
Foot Care
And let's not forget about your feet! You'll want to make sure they are in good condition, too. Walking around in sandals and flip-flops can be hard on your feet, so make sure you treat them well during the summer months when they are a bit more exposed to the elements. 
We often forget about taking care of our feet, but it's important to remember that they are crucial to our health. By properly caring for your feet you can avoid infections and cracking.
That's the reason why we recommend our line of foot lotions and scrubs. We make sure that the ingredients used are those that will help your feet not only look great, but also stay in top shape. 
This particular foot scrub smells great and it helps to polish away dirt, calluses, and dry skin. We've combined menthol and eucalyptus with all-natural ingredients to provide both a refreshing and cooling experience – yet another plus on those hot days. 
Once you've treated yourself to this, make sure to follow up with a moisturizing foot balm. This foot balm compliments the foot scrub with a mix of menthol and shea butter. The ingredients combined also work not only to moisturizing your feet, but also works on dry cracked heels, bumps, and bruises.
Keeping the Bugs Off
And lastly, for many, summer means spending much more time in the great outdoors. But the great outdoors is often accompanied by little critters, like mosquitos. 
If you need to use a bug spray, look for one that doesn't contain harsh chemicals, like DEET, and ingredients that won't potentially dry your skin our even more. A great alternative is a bug spray, like this one, which is made with ingredients that both smell good (like lavender, peppermint, and clove) and that are not drying for your skin. And, of course, it's DEET-free. 
We hope that you've found a few good alternatives to your summer skin care routine here. We'd love to hear if you've used one of our products so drop us a line or a comment and let us know!