Login
Log in if you have an account
Dont have an account? Register
Sustainable Gardening Items We Couldn't Live Without
02 Sep 2020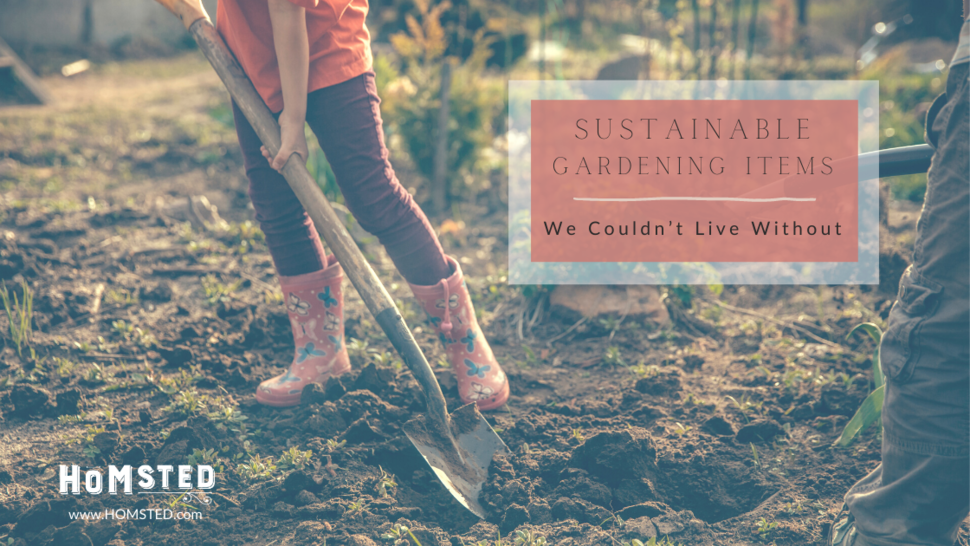 These days, there are plenty of reasons to start your own garden. 
Maybe you want to try to eat healthier? Perhaps you want to introduce your children to gardening? Did you know that children who are introduced to gardening tend to be better eaters and not so picky? 
Or perhaps you want to just grow some of your own food so that you avoid the plastic packaging from the stores? 
Whatever your reason, starting and growing a garden is an excellent way to benefit yourself and your family. Just check out this article to see 8 great health benefits of gardening.
And whether you are a countertop gardener, just starting your first outdoor garden or already a gardening pro, we wanted to share some of the things that have proven time and time again to be extremely helpful. 
You'll find some of our favorite kits and tools to help you with your gardening efforts. And if you've known us for a while now, you'll know that we choose products that are built to last and from companies that share similar values to ours. 
You often ask questions regarding gardening, so we've collected some of the most common questions and answered them for you below. 
So, let's get started!
Never had a garden before? Not sure if gardening is right for you? 
Perhaps starting with a grow kit is one of the best ways to get started. They are a great way to see if growing things is a source of inspiration for you! Besides, herbs are one of the best ways to spice up any meal in not time flat!
Need an added bonus? They take up a minimal amount of space indoors and don't require much of your time.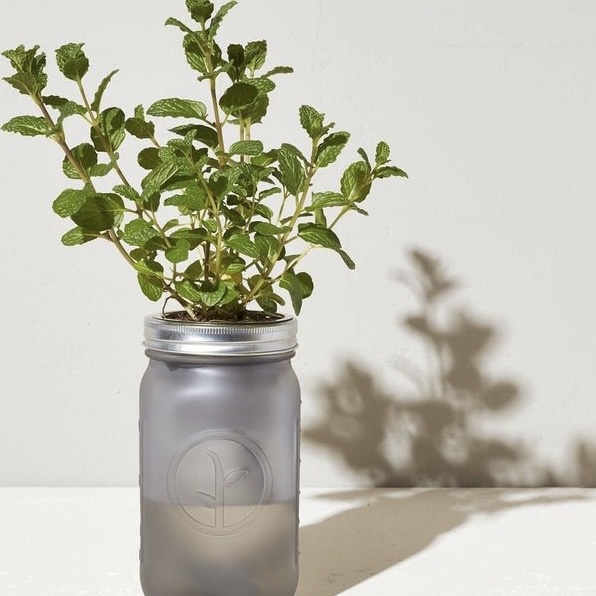 If you are just getting started, check out an herb like cilantro or mint that you'll be sure to use plenty of. These are great to start with because they not only are they incredibly easy to grow, but you'll find tons of recipes to use them in. 
We recommend the grow kits from Modern Sprout because they started their company to help those of us that are busy or don't have access to tons of garden space. 
That's why they've designed a way for you to grow your own small garden, right in your kitchen or on a window sill. It's a brilliant way to have fresh food and herbs, plus it corresponds with your sustainable way of life. 
Or you could try one of their gift sets, where you could grow your own chamomile for the tea drinkers or their harvest kit, which grows basil – another easy to use herb. Know of a salad lover, then get them the grow kit for baby kale and Arugula. 
As you can see, we are a fan of this idea. It's quite rewarding to grow one or two of your own herbs that you know you'll use over and over again.
What if I don't have the space for an outdoor garden? 
Perhaps you live in an apartment without a balcony. Or you might live in a house with no garden space. 
You can still grow your own garden right in your kitchen with a countertop garden! Or perhaps a sunny spot near the window? Check out the grow kits below and see which one you want to start with. 
If you've started gardening you might ask yourself, why should I invest in gardening tools? 
If you buy cheap gardening tools, or those with plastic parts, they tend to wear down quicker and break easier. This ultimately leads to buying more tools – which can be more expensive in the end. 
So, if you invest up front in well-built and well-crafted tools and supplies, you'll not only have them for years (and years!) to come, but you'll probably want to take better care of them. And with great tools, you'll probably also get just a little but more comfort and joy from the whole gardening process!
And besides, if you are gardening to lead a more sustainable lifestyle, if makes sense that your gardening tools should also follow suit. 
That's why we use ourselves and recommend an assortment of gardening tools from Barebones.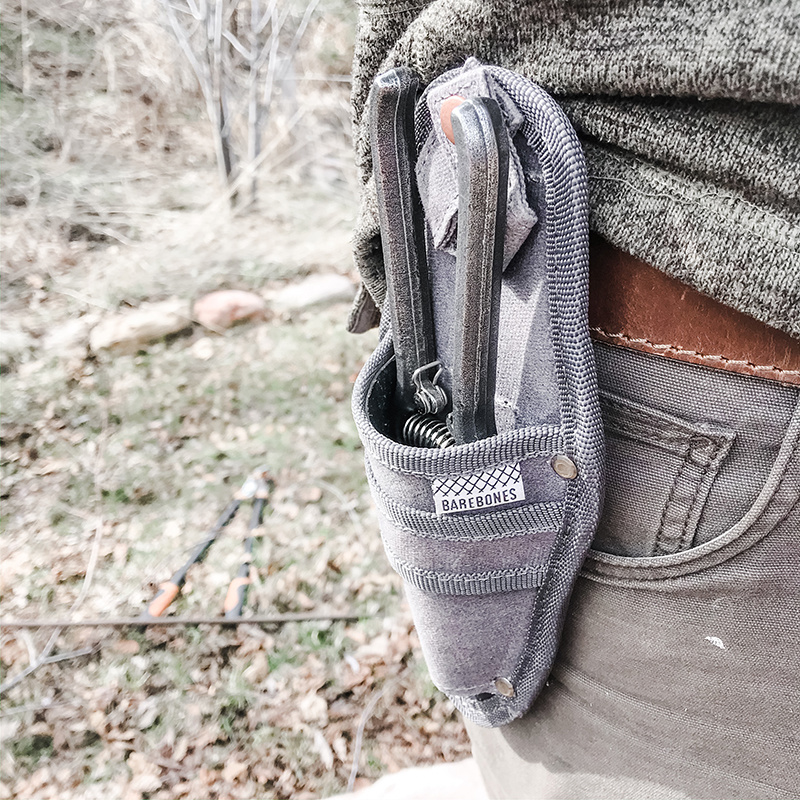 We like to support this company because not only is the company based upon and grown from its philanthropic roots, but also because their gardening tools are simple, built to last, and they are built to help bring enjoyment to your gardening adventures. 
While there are several great tools we recommend, our all-time favorite is the Hori-Hori Ultimate Tool. 
This is one of those gardening tools that seems to do it all. Building frames and need to pound in those stakes? This tool has you covered. 
Want to measure planting depth? This tool does that. 
Need to cut a branch? This tool does that, too. 
The blade is also a bit concave so that helps you with digging and weeding. Even better, it has a bottle opener. Seriously, does it get any better? 
This has been a great addition to our gardening tools and we highly recommend this well-crafted and thought-out product. We've had ours now for several years and it's still going strong!
What type of tool is a great watering system? We really like these watering pots.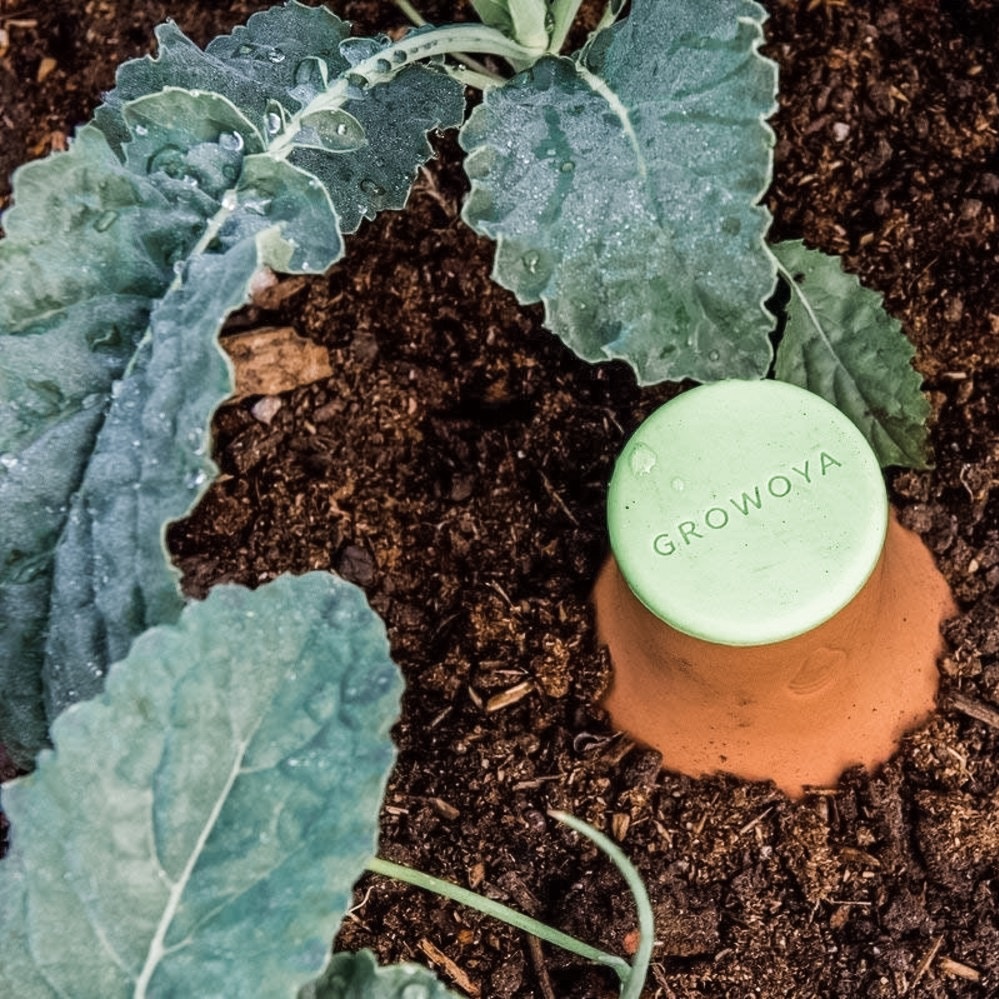 The idea is simple, but brilliant. You only have to bury the clay pot as directed and fill it with water – then you are good to go. 
One of the biggest impacts these watering pots have is to help you save water. The pots water the plants at their roots, which can give you a watering savings of up to 70%. 
They also save you time – just fill the pots up once a week (or when they get low) and the plants take what they need, when they need it. 
Are you often asking yourself how much to water plants? Or can you always remember if you watered everything the day before? These watering pot help to take a lot of the guess work out of watering your plants making them a very effective way to make taking care of your garden much easier. 
Where should I get my seeds from? 
Finally, for those of your who want to start your garden from seeds, we highly recommend getting your seeds from a company that focuses of supplying organic seeds, like Seeds Trust. 
We are happy to support this company because they have been around for over 30 years now and are a Colorado-based company. We highly recommend that you purchase high-quality seeds for many reasons. Even more so if you want to consume the product. 
Whether you want to use seeds to start a vegetable garden with squash, pumpkins, or broccoli, or an herb garden with valerian, lemon balm, and sage, you'll be sure to find something you want to grow and nurture from the very beginning. 
If you have started your garden from seeds, then you'll also probably want to know how save those seeds for future crops. We've got you covered there, too. 
Seeds Trust also publishes a handy, easy to follow manual entitled, "Basic Seed Saving." The book provides step-by-step instructions that guides you through the process of saving seeds. And he has specifically designed the book with clear instructions to help beginner gardeners avoid becoming discouraged. 
Although our list is not endlessly long, we hope to have provided you with some inspiration for starting your sustainable gardening adventure. 
Want to show us how much you enjoy your garden? Share with us below in the comments! Or post your favorite garden photo on Instagram and be sure to tag us @homsted_lifestyle.