Login
Log in if you have an account
Dont have an account? Register
Fall is Here!
11 Oct 2020
Fall is a beautiful time of year to spend more time outdoors in the crisp, autumn air. We love to enjoy this time outdoors before the snowy winter comes here in Colorado.
It's a busy but exciting time of year that signals the past year is slowly coming to an end. But it's also exciting with all the upcoming holidays.
We recently celebrated the autumnal equinox working in our garden to prepare for the coming winter, gathering the last of the vegetables for the harvest, and preserving foods in preparation for the cool weather.
In addition to working outside, we also work hard to prepare out house for the coming cold months. Fall Cleaning has become a yearly routine around here in preparation for more time indoors.
And, you know, when you think about it, we should be obsessing over fall cleaning, instead of spring cleaning. After all, you're about to shut yourself inside for months with all the dirt and dust your home collected during the hot, dusty, open-windowed days of summer.
Who wants to inhale that all winter??
Fall brings the celebrated traditions of Halloween, Thanksgiving, and all things pumpkin-spice flavored. The packing in of holidays in the fall and early winter seem makes us want to prepare for spending more time indoors with family and friends.
Of all the activities that you, our homesteaders and natural living enthusiasts, like to engage in during these fall months, we've found something for everyone. For the home brewers and cider drinkers, why not try making your own hard apple cider this year!
Hosting Thanksgiving this year? Why not show off your herbal/farmhouse style with some beautiful stoneware.
For the foragers among you, check out the delicious and interesting recipes you can create from your foraged finds!
Have little ones in school? Or just looking for an herbal-based immune booster to get you through the fall and winter seasons? Then you'll definitely want to stock up your home apothecary with this elderberry syrup kit!
Do you also love a good fall cleaning as much as we do? Then, keep reading for natural inspiration and ideas to make sure your home is naturally cleaned.
And now, here are our top 8 favorite fall items this year.
Make Your Own Hard Cider Kit
Do you have an overload of freshly picked apples? Or did you recently buy a few gallons of natural apple juice on your latest visit to the fall festival? Then we've got the perfect solution for how you can use up those apples or apple juice!
This hard apple cider kit includes everything you need to make your own cider except the natural apple juice. All the equipment is included in the box.
This hard cider kit also serves as the perfect base for cider cocktails and with the help of the internet, the options are endless! From bellinis to mulled apple ciders, the options are infinite. And, if you want to spice up the flavors of your hard apple cider, the handy "No-Nonsense Guide" that comes with the kit provides two delicious variations!
Fall-themed Stoneware
This particular mug celebrates the fall season and is the perfect companion for your pumpkin-spiced coffee.
Each mug from the Crazy Cat Lady Ceramics is hand thrown, hand glazed, and meticulously hand decorated. You can be assured that each mug is unique and will be a hand-held work of art. And, best of all, they are safe for use in both the dishwasher and microwave!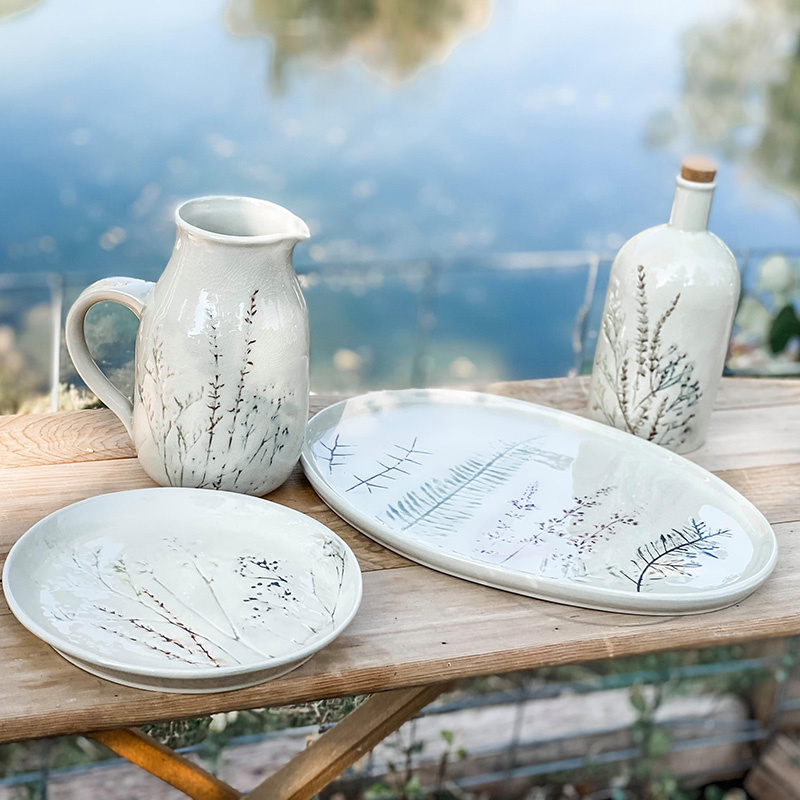 We also carry a line of Botanical Debossed Stoneware. These beautiful pieces are available as a pitcher, plate, serving plate and bottle. Without a doubt, these pieces will add a beautiful, fall farmhouse touch to your Thanksgiving table.
The New Wildcrafted Cuisine Book
This incredibly insightful book discusses plants (and even insects) that make delicious foods, which were once gathered and used by native peoples but that have only recently begun to be re-explored and appreciated.
You'll find inspiration in this book, whether you are a beginner or expert. But what makes this book particularly relevant now, is that the book is divided by season. The Fall season focuses on seeds, so you'll find out which seeds are best to forage this time of year as well as inventive recipes that make use of your foraging finds.
Elderberry Syrup Kit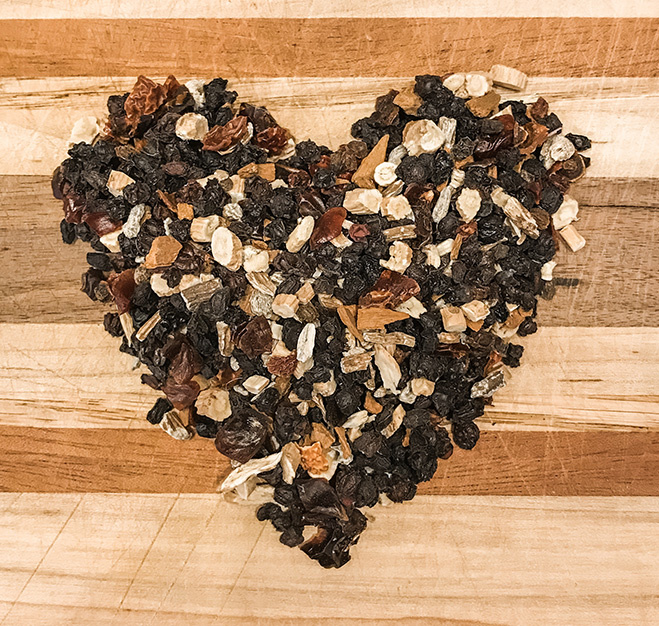 As you've probably seen everywhere these days, elderberry syrup is one the best fall items to have stocked and ready to go in your home apothecary. Elderberry syrup is a well-respected option for boosting immune function and fighting viral infections.
But, if foraging your own local elderberries is not an option for you, then make sure you grab your elderberry syrup kit now! It has everything you need to make your own syrup so you can have it ready to add to your home apothecary in no time.
We supply the dried elderberries, echinacea, cinnamon, and rosehips plus the necessary instructions needed to make your own immune-boosting syrup – you just add water and honey, if desired.
Fall Cleaning Supplies
Now, we mentioned already that we are big fans of fall cleaning. And, if you've followed us for a while, you'll know we support and promote natural living.
So, we take pride in sharing natural ways to clean your home rather than using commercially-produced, and chemically-laden products. With that said, the fall cleaning products below are sustainable and natural – which means you can clean your home with a good feeling, too!
Homsted Home Cleaning Spray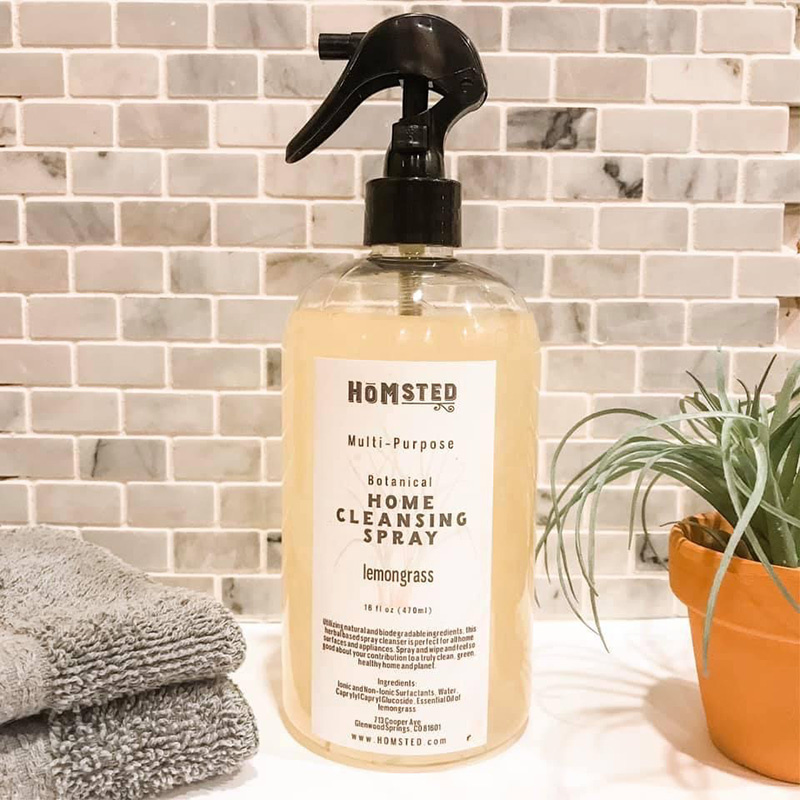 Utilizing natural and biodegradable ingredients, our herbal-based spray cleaner is perfect for all home surfaces and appliances. The multi-purpose cleaner delivers a clean, fresh scent as well as sanitizes your home – all while providing a green, natural home.
We realize that many of you lead busy lives and may simply not have the time to make your own cleaning supplies. That's why we've invested the time and energy to provide a natural solution for you with our home cleaning spray.
Nontoxic Housecleaning Book
Should you have the time to make your own home cleaning supplies, this book provides numerous tips and recipes for just that!
You'll find out what the basic ingredients you need are and why they work, specific techniques for cleaning each room of your home, and detailed recipes for all types of household cleaners, including bathroom scrubs, laundry boosters and starches, window cleaners, and lots more.
Whether you want to cut back on chemical cleaners due to health issues, children or pets in the house, or just wanted to be more sustainable in your cleaning efforts, we think this is the perfect way to get your nontoxic, natural cleaning started.
Essential Oils for Cleaning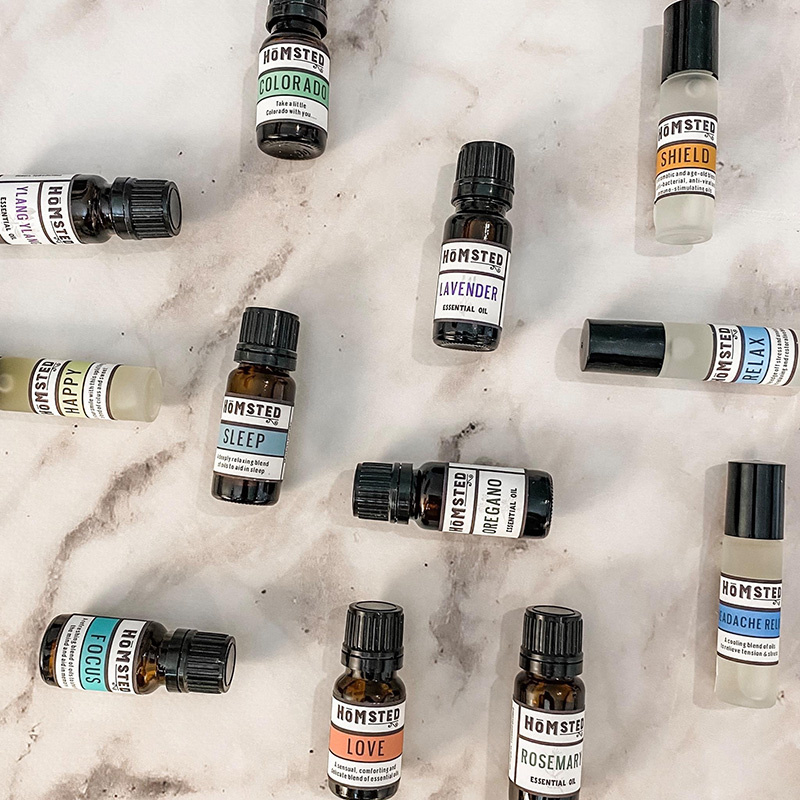 We offer an array of our own essentials oils that you can use in your own home cleaning products. For cleaning purposes, we highly recommend lemon, orange, pine, lemongrass, eucalyptus, rosemary, clove, or spruce.
These essential oils provide some of the best fresh scents that we know but they also have great antimicrobial and antibacterial properties, which make them excellent addition to your natural cleaning products.
One of the best ways we like using the essential oils is deodorizing our carpets and rugs. Just fill a jar with baking soda and 10 drops of your preferred essential oil. Shake together and store in a dry place until ready to use. Shake the essential oil infused baking soda over your carpet or rug and leave for up to 30 minutes. Then, vacuum. Your carpets and rugs will smell fresh and clean.
*****
Plus some of our Perfect Fall Condiments to add to any meal
Now, the fall season doesn't seem to kick off properly until everything has become pumpkin spiced! From coffee to yogurt and bath salts to salves, it seems that everything has something to do with pumpkin spice flavor.
Whether you like pumpkin spice as a flavor or not, we've got you covered with perfect fall condiments for all your feasts and get-togethers.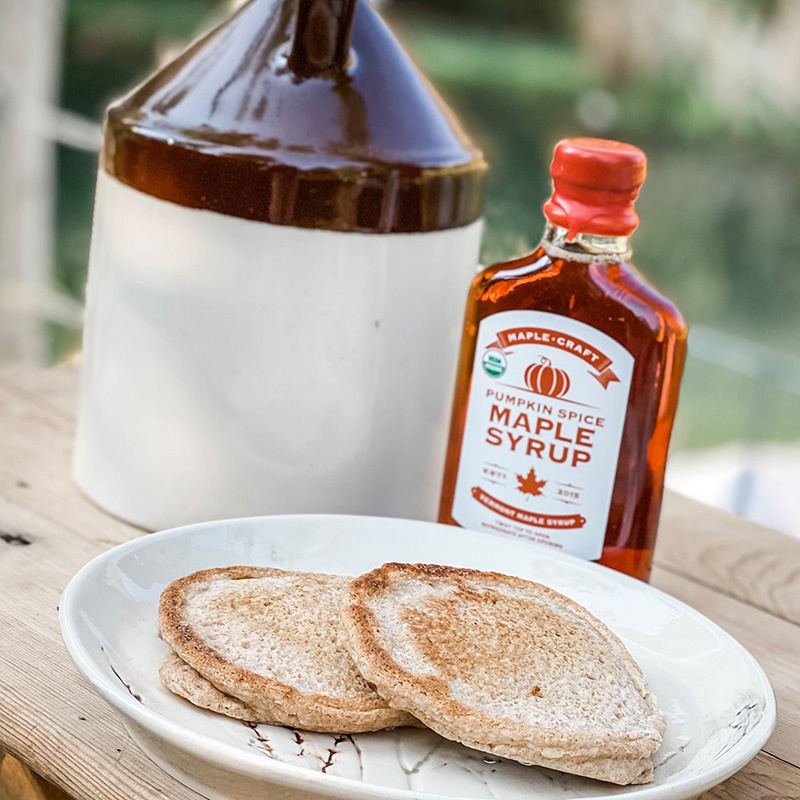 If you enjoy pancakes or waffles for breakfast, then you'll most certainly want to try Maple Craft's Pumpkin Spice Maple Syrup. Even if you don't like the pumpkin spice mania, they carry other delicious flavors like elderberry, blueberry, and even salted caramel.
Now, if you haven't visited our online shop recently, you might not have noticed that we make a wide variety of our homemade condiments. We take pride in making top-quality, small-batch products for you to enjoy in your own kitchen.
While they may not be pumpkin-spice flavored, there are plenty of options to suit your fall meal plans and Thanksgiving feasts. We carry an array of infused oils and vinegars, delicious spice and salt blends, flavored mustards and tapenades, and assorted preserves. You'll almost certainly find something to snack with your freshly baked sourdough bread, or something unique to give as a gift.
Many of you have told us that fall is your favorite season of the year. So, we hope you've found something on this list that helps you add to your love of fall.
If you've tried one of our products, make sure to tag us @homsted_lifestyle or leave us a comment below!